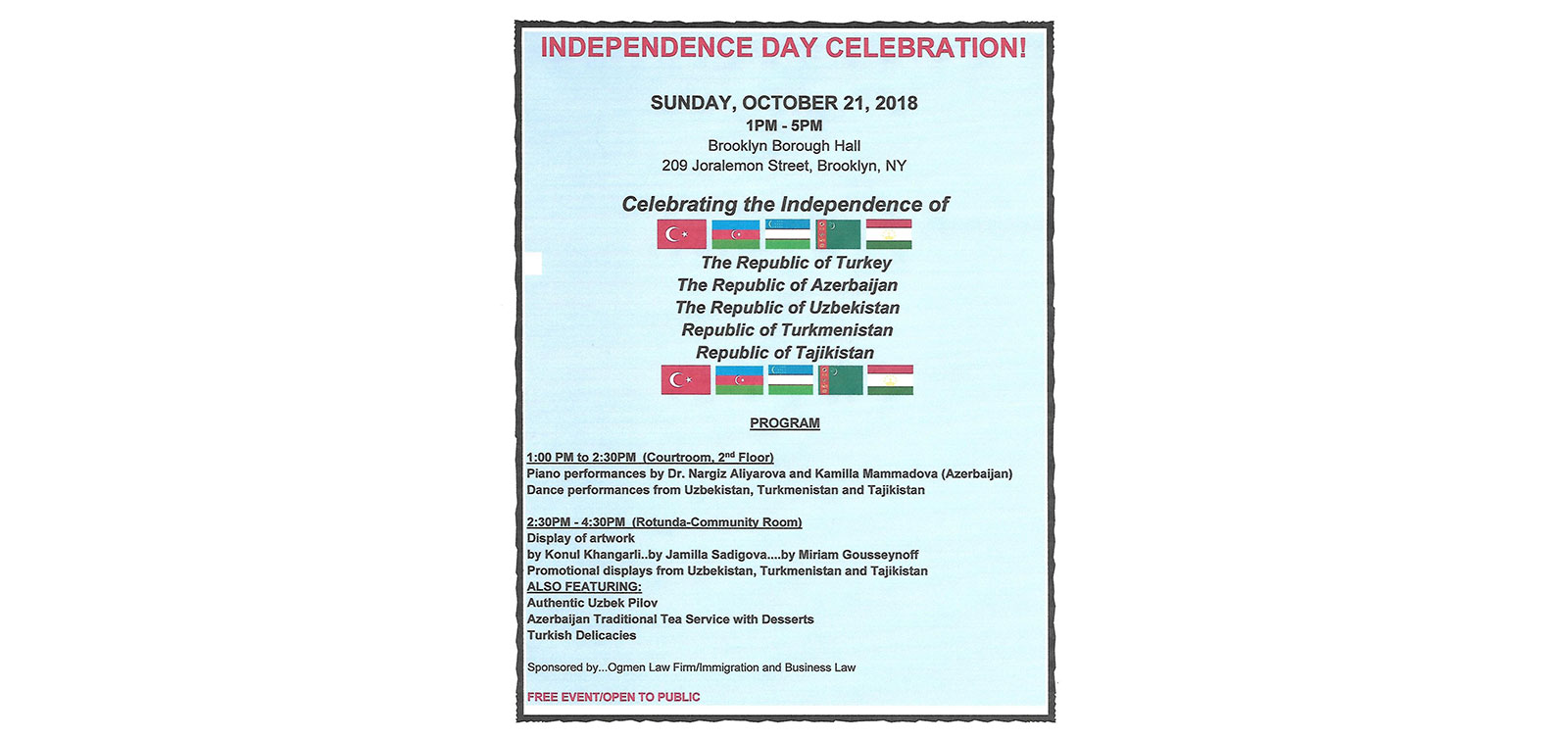 Independence Day of Azerbaijan will be celebrated in New York
Independence days of Azerbaijan, Turkey, Uzbekistan, Turkmenistan and Tajikistan will be celebrated together in Brooklyn, New York, USA on October 21.
The main aim of the event is to inform the American public about the common cultural values of Turkic-speaking and friendly countries while celebrating Independence Day.
The event planned to be held in Brooklyn Borough Hall will continue with the artistic program after the official part. Azerbaijani pianists Nargiz Aliyarova, Kamilla Mammadova, as well as artists from Uzbekistan, Turkmenistan and Tajikistan will perform in the program.
An exhibition of works by Azerbaijani artists Konul Kangarli, Jamila Sadigova and Miriam Huseynov will also be organized at the event.
Samples from Azerbaijani, Turkish, Uzbek, Turkmen and Tajik cuisine will also be presented at the event.