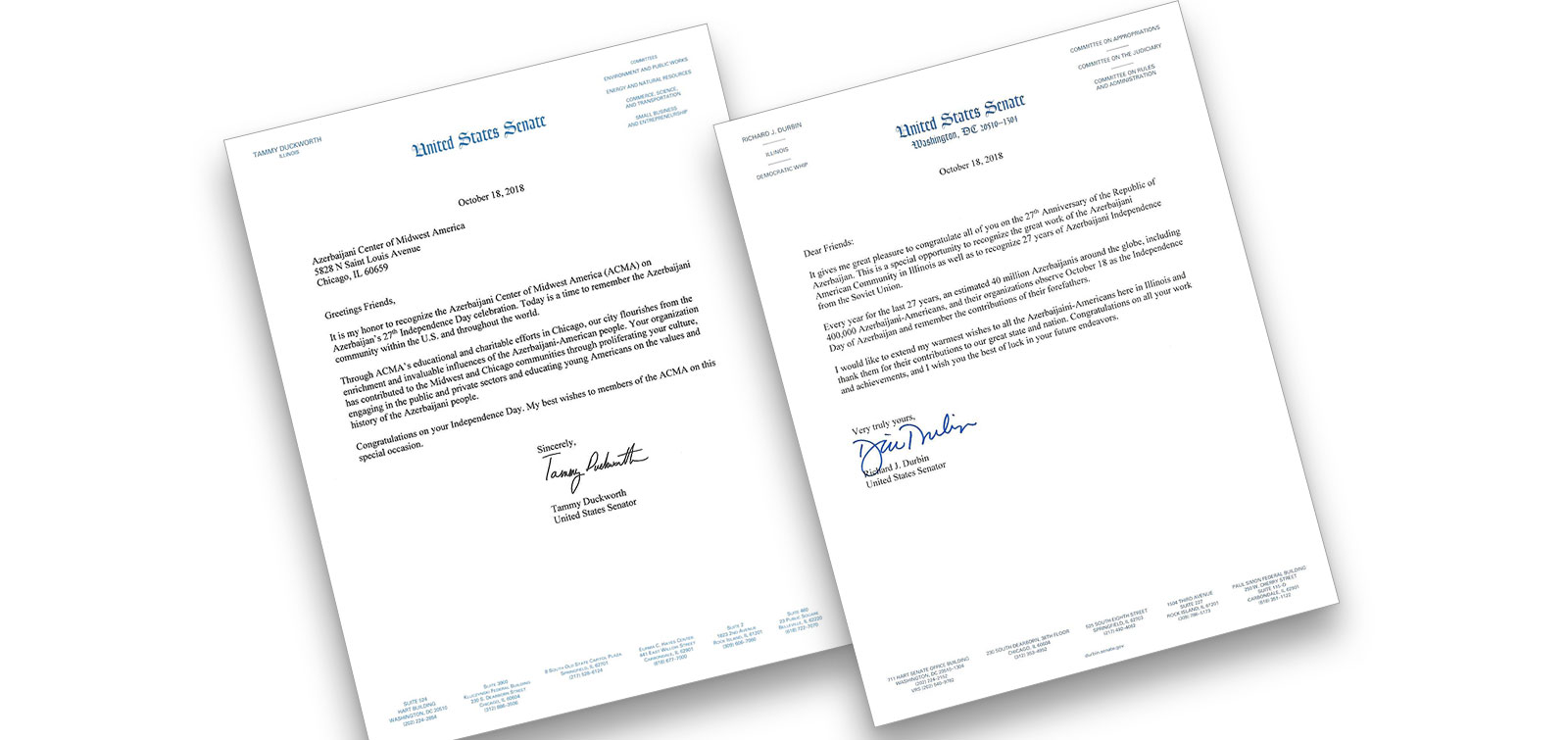 Senators congratulated the Azerbaijanis living in the United States
Senators Temmi Dakuort and Richard Durbin from the Illinois state of USA sent congratulatory letters to the members of the Azerbaijanis community of Illinois on the occasion of 27th anniversary of the restoration of the independence of the Republic of Azerbaijan.
Congratulatory letters were sent to the Azerbaijan Center for Middle West states of USA. It is emphasized that the activities of the organization, its educational and charitable activities enrich Chicago's public life. The members of the organization familiarize American youth with the history and values of Azerbaijan.
It is also noted that more than 50 million Azerbaijanis, including 400,000 members of Azerbaijani community in the United States, celebrate 18 October as the Independence Day of the Republic of Azerbaijan.