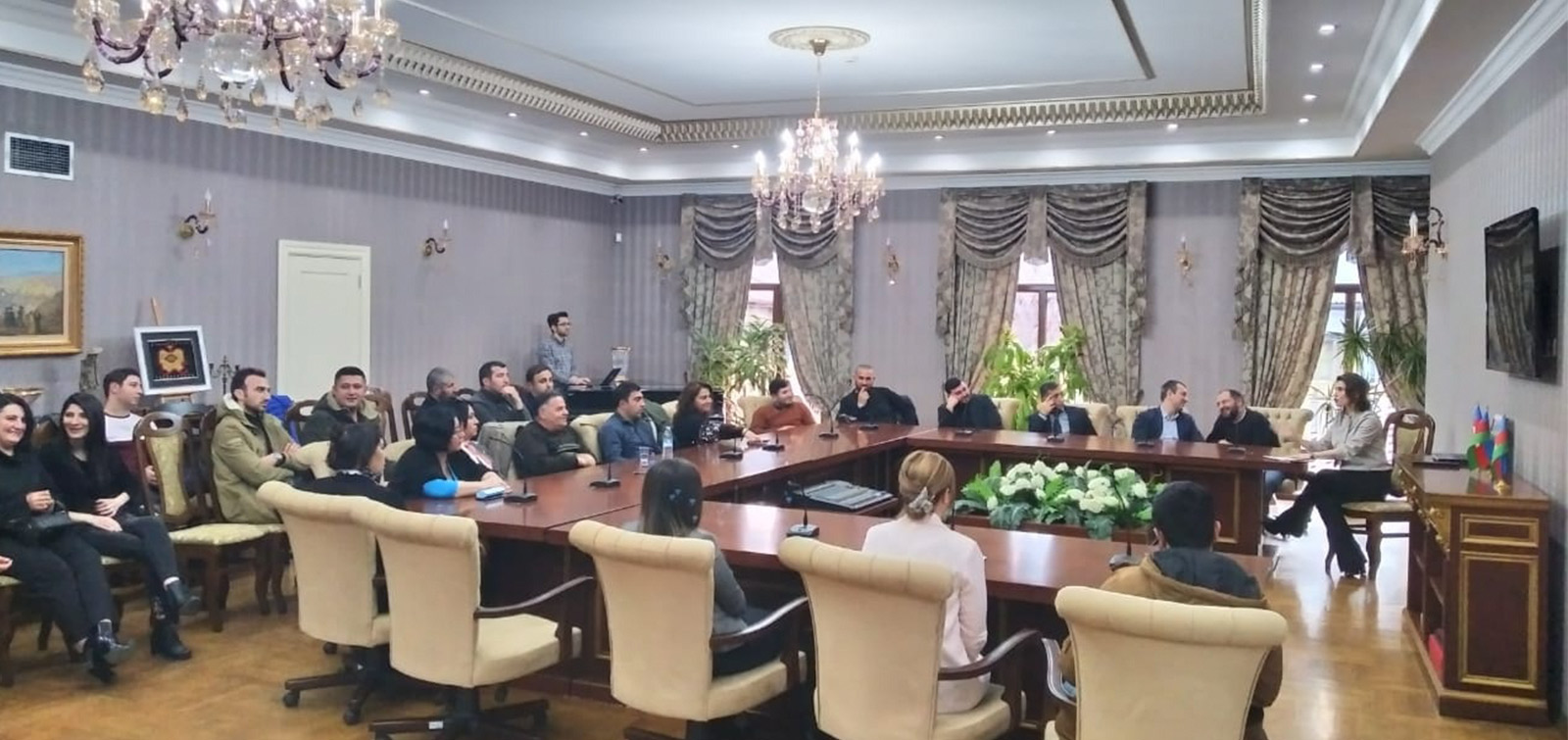 The "My Mother Language" social video was presented
A presentation of the social video "My Mother Language" was held in Tbilisi, Georgia. The event was attended by representatives of the local community, members of the Azerbaijani community and our compatriots studying in the capital.
The project manager, Samira Bayramova, said that the video was produced within 2 months based on the poem "Mother Language" by Bakhtiyar Vahabzade, our famous poet. 31 Azerbaijanis representing different age and social groups sang "Mother Langauge" poem for 8 minute video. This step is aimed at the promotion, preservation of the Azerbaijani language among our compatriots living in Georgia, especially the younger generation.
It was noted that during the video shooting, the locations were chosen with special sensitivity and these areas are closely related to the ancient history of Azerbaijanis.