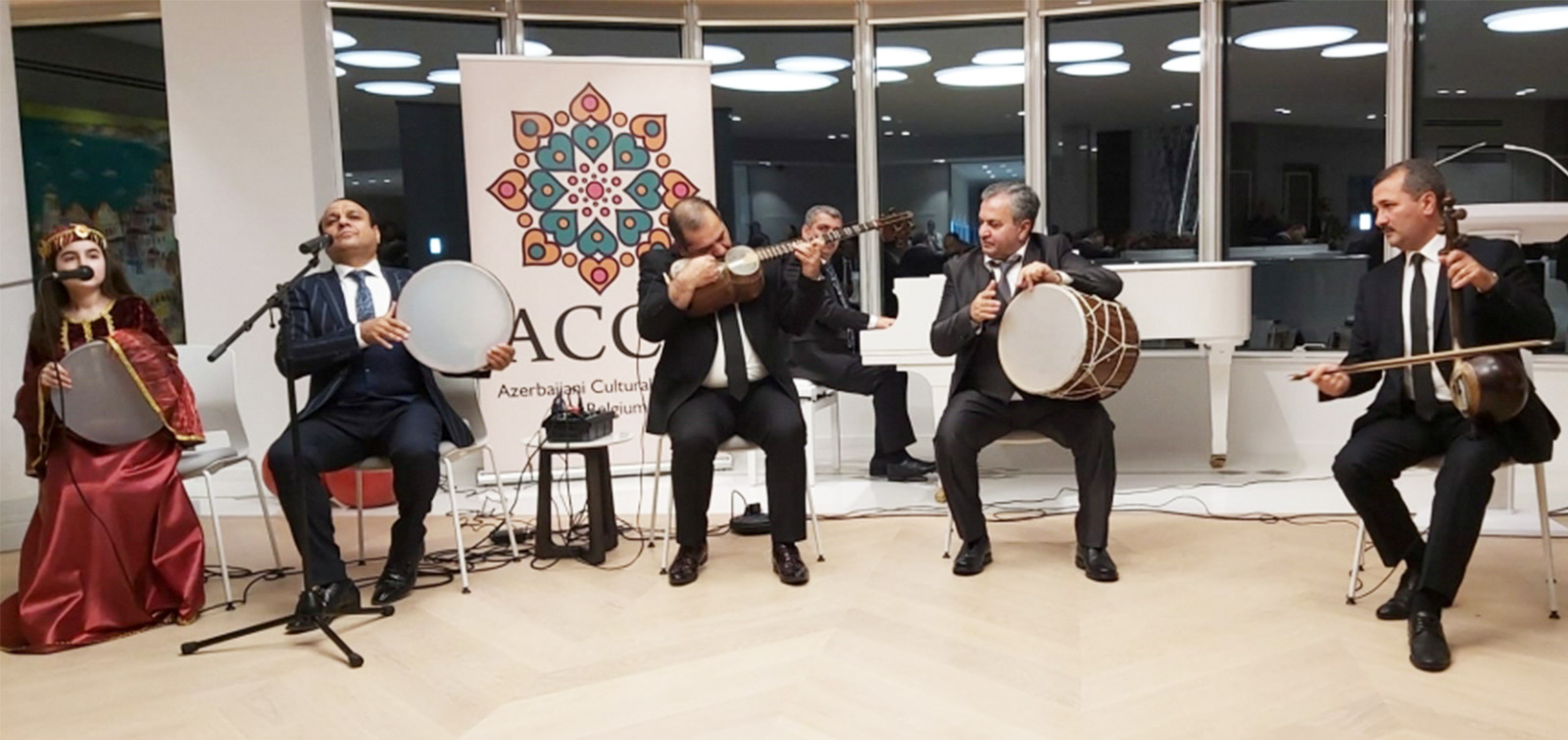 Solidarity Day of World Azerbaijanis was celebrated in Brussels with a mugham concert
Brussels hosted a mugham concert dedicated to December 31 - Solidarity Day of World Azerbaijanis.
Representatives of the diplomatic corps, the local community and the Azerbaijani diaspora in Europe attended the concert organized by the Coordination Council of the Netherlands-Belgium Azerbaijanis and the Embassy of our country to Belgium.
Before the event, head of the Azerbaijani representation to NATO Gaya Mammadov, representatives of the Coordination Council of Netherlands-Belgium Azerbaijanis, Culture Center of Belgium Azerbaijanis Rashad Ibrahim and Musa Hasanov delivered speeches. They informed the audience about the richness of Azerbaijani music and mugham and it was noted that, mugham was included in the Intangible Cultural Heritage List of UNESCO in 2008. Due to the success of international mugham festivals and television mugham contests in our country, the special services of the First Vice President Mehriban Aliyeva and the Heydar Aliyev Foundation were highlighted in the popularization of mugham among the younger generation. It was emphasized that it is necessary to preserve this ancient universal culture and to deliver it to the international community.
Then, senior lecturer of the Azerbaijan State University of Culture and Art, Honored Artist Zakir Aliyev and his student, Manzura Abdurrahmanova, performed mugham pieces and tasnifs accompanied by the "Shur" Intrumental Ensemble. The audience welcomed their performance with great applause and favour.