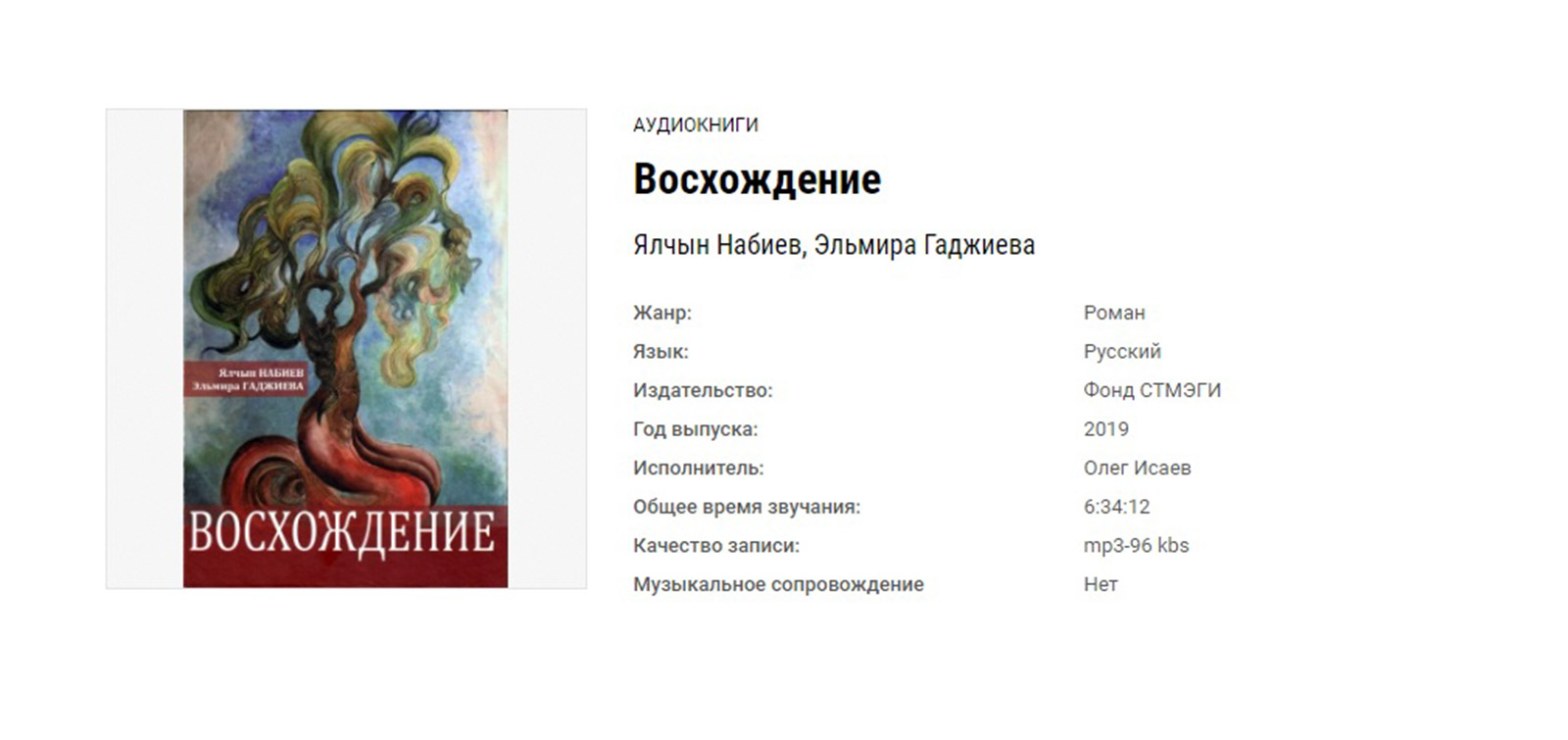 The book of Azerbaijani authors was done by the STMEQI in the audio format
International Charitable Foundation of MountainJews (STMEQI) has released an audiobook version of the book "Rising" by the authors of Yalchin Nabiyev and Elmira Hajiyeva.
It is available on the website of the fund, in the section Литература"- "Аудиокнига".
It should be noted that, the foundation was established in August 2001 by the Zakharyayev family. Chairman of the Foundation is German Zakharyayev, Vice-President of the Russian Jewish Congress, Cavalier of the Order of Friendship.
STMEQI, one of the first and largest public non-profit organizations of Mountain Jews in Russia, supports Jewish public organizations and promotes the publication of books, magazines, newspapers and Jewish calendars.
It should be noted that, the novel "Rising" is about long-standing friendship relations between Azerbaijanis and Jews.