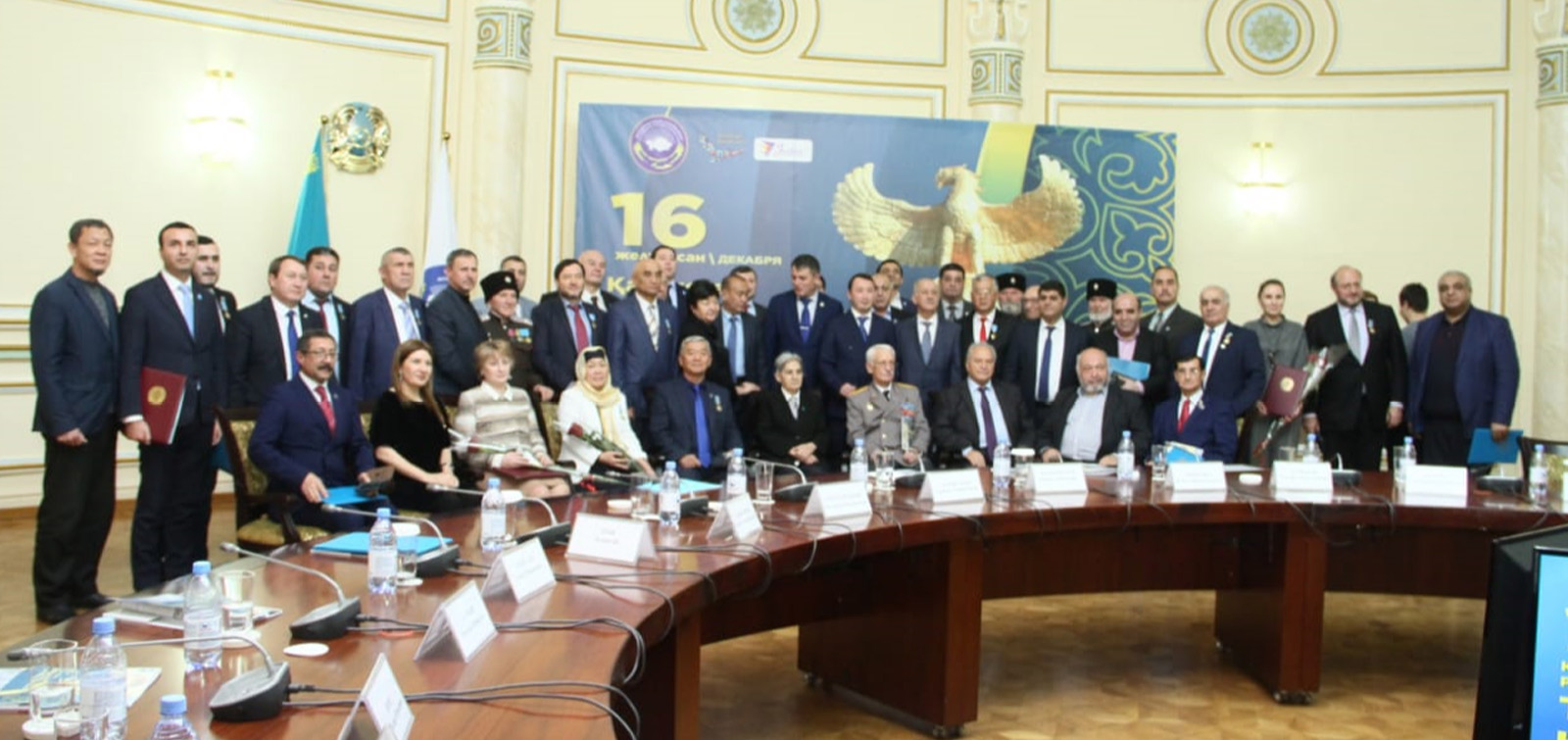 Our compatriots were awarded in Kazakhstan
On the eve of the Independence Day of the country, members of the "Association of Kazakhstan Azerbaijanis" Public Union were awarded with high rewards.
By the appropriate order of the Chairman of the Assembly of People of Kazakhstan (APK), First President of Kazakhstan Nursultan Nazarbayev, our compatriots Mammadbaghir Baghirov, Imran Amirkhanov, Alibala Shakaraliyev, Ayat Aliyev and Anvar Aghaev were awarded with "Unity" gold medal, Hasanagha Abdullayev, Eyvaz Mammadhasanov, Jumshud Karimov, Isakhan Mammadov, Natig Ibrahimov, Gulaga Rzayev and Natig Rahimov with "Jomart jan" badge, Mehdi Ibrahimov with "Message of gratitude".
During the Independence Day celebrations in Almaty and Nur Sultan, Deputy Chairman of the APK, Head of the Secretariat of the Assembly Janseit Tuymebayev and other officials presented awards to our compatriots.
The event was attended by leaders and members of public and ethnocultural societies belonging to different ethnic groups operating in the country.
It should be noted that, our compatriots were honored for their active participation in the humanitarian and cultural life of Kazakhstan, for their contribution to the development of inter-community relations, to universal values such as friendship and peace.