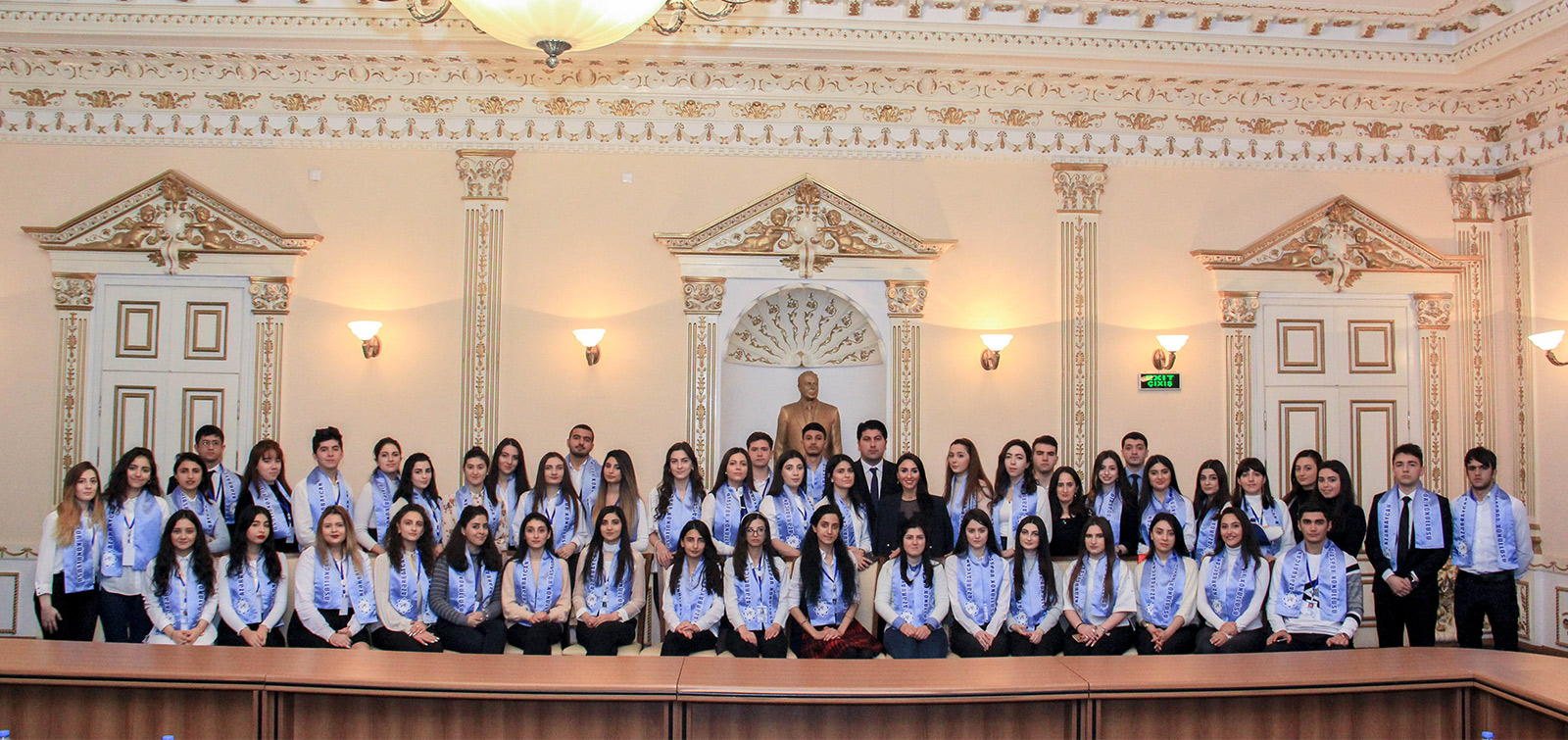 The next group of "Azerbaijan Diaspora Volunteers" has successfully completed the program
The State Committee on Work with Diaspora hosted a meeting with the next group of the "Azerbaijani Diaspora Volunteers" program.
The meeting was attended by the Head of apparatus of the State Committee Dashgin Rajabli, coordinator of the Committee on work with volunteers Bakhtiyar Rahimov, Committee staff, volunteers and the first alumni of the "Azerbaijan Diaspora Volunteers" program.
Welcoming the participants on behalf of the Chairman of the Committee, Dashgin Rajabli said that volunteering is a basis for the future. The committee official congratulated the volunteers who successfully completed the program.Then, the speakers expressed volunteers' active participation in the work of the structural departments and wished them success in their future activities.
Coordinator on work with volunteers Bakhtiyar Rahimov thanked the management and the staff for favorable conditions for the volunteers in his speech and provided detailed information on the work done within the program.
The volunteers who were present at the event expressed their satisfaction with the program and expressed their gratitude for the information they received during the trainings and the conditions created for them in the structural departments.
At the end of the event, certificates were presented to the volunteers completing the program.