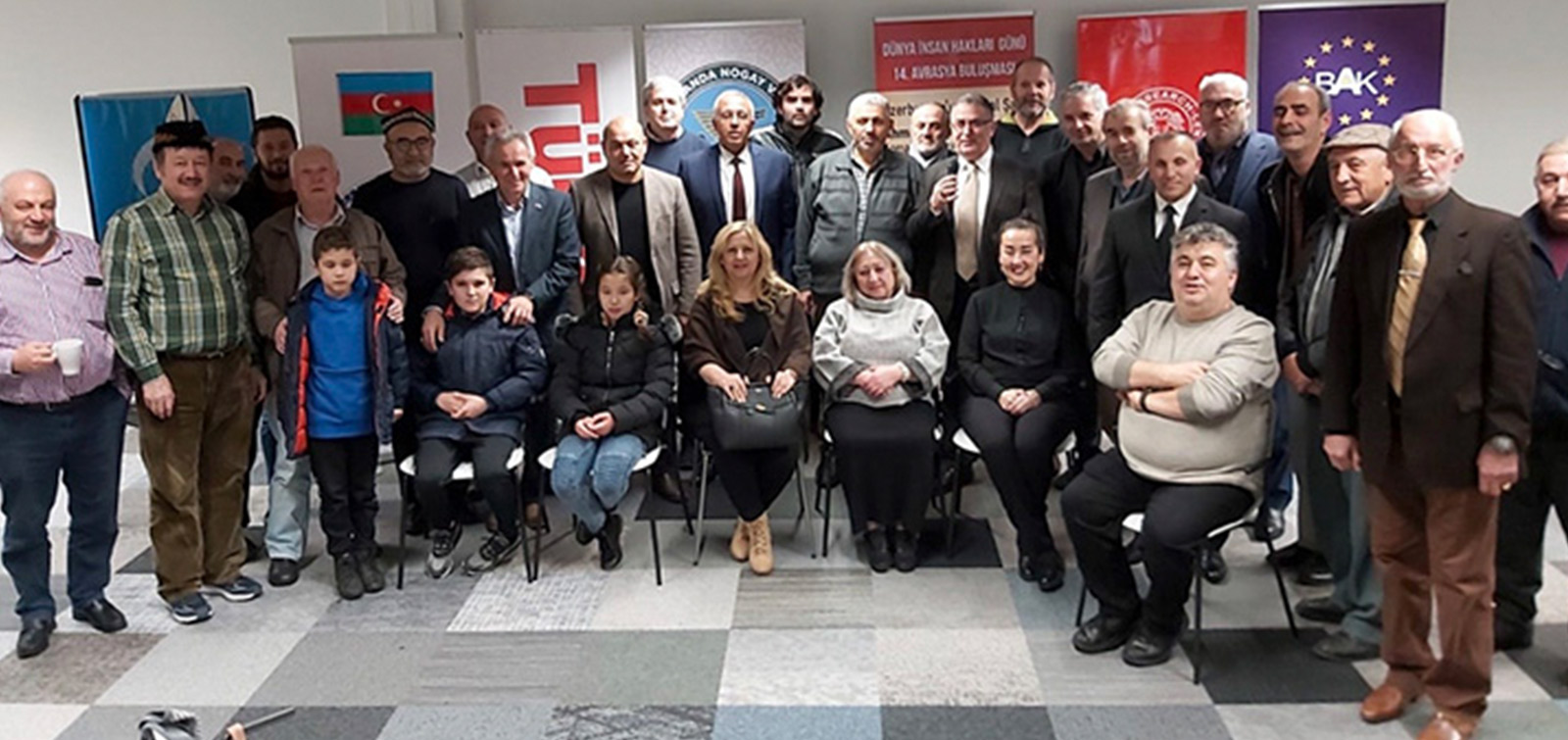 Poet Ahmed Javad was commemorated in Amsterdam
A memorial evening dedicated to the independence poet of Azerbaijan and the Turkic world Ahmed Javad (Javad Akhundzade Mahammadali) was held in Amsterdam, the Netherlands.
The event, organized as part of the International Human Rights Day was coorganized by the Turkevi Center in the Netherlands, the Benelux Azerbaijan Congress and the Azerbaijan-Turkey Cultural Association in the Netherlands.
The event began with the national anthem of Azerbaijan, head of Turkevi Center Veyis Gungor, President of the Azerbaijan-Turkey Cultural Association in the Netherlands Ilhan Ashkin, President of the Benelux Azerbaijanis Congress (BAC) Elsevar Mammadov, Vice-President of the BAC, Chairwoman of the Union of North Holland Azerbaijanis and member of the Board of BAC Ilham Babayev made a speech. It was noted that the meetings of Turkic diaspora organizations operating in the Netherlands as part of the "Eurasia Meetings" has become a tradition. The important names of the Turkic world are remembered during these meetings. One of them is Ahmed Javad, a prominent Azerbaijani poet and one of the victims of Soviet repression.
In the artistic part of the night, Sima Jafarova performed the poems "Who am I?" and "to the Turkish Army" accompanied by Ilham Babayev in the kamancha, the documentary film "Faithful to the memory of Ahmad Javad" was demonstrated. The film tells about the hard life, activity, struggle of A. Javad and his messages to the Turkish world.
The event ended with the famous songs "Chirpinirdi Khara daniz" and "Ana Yurd" march composed to the words of Ahmad Javad.