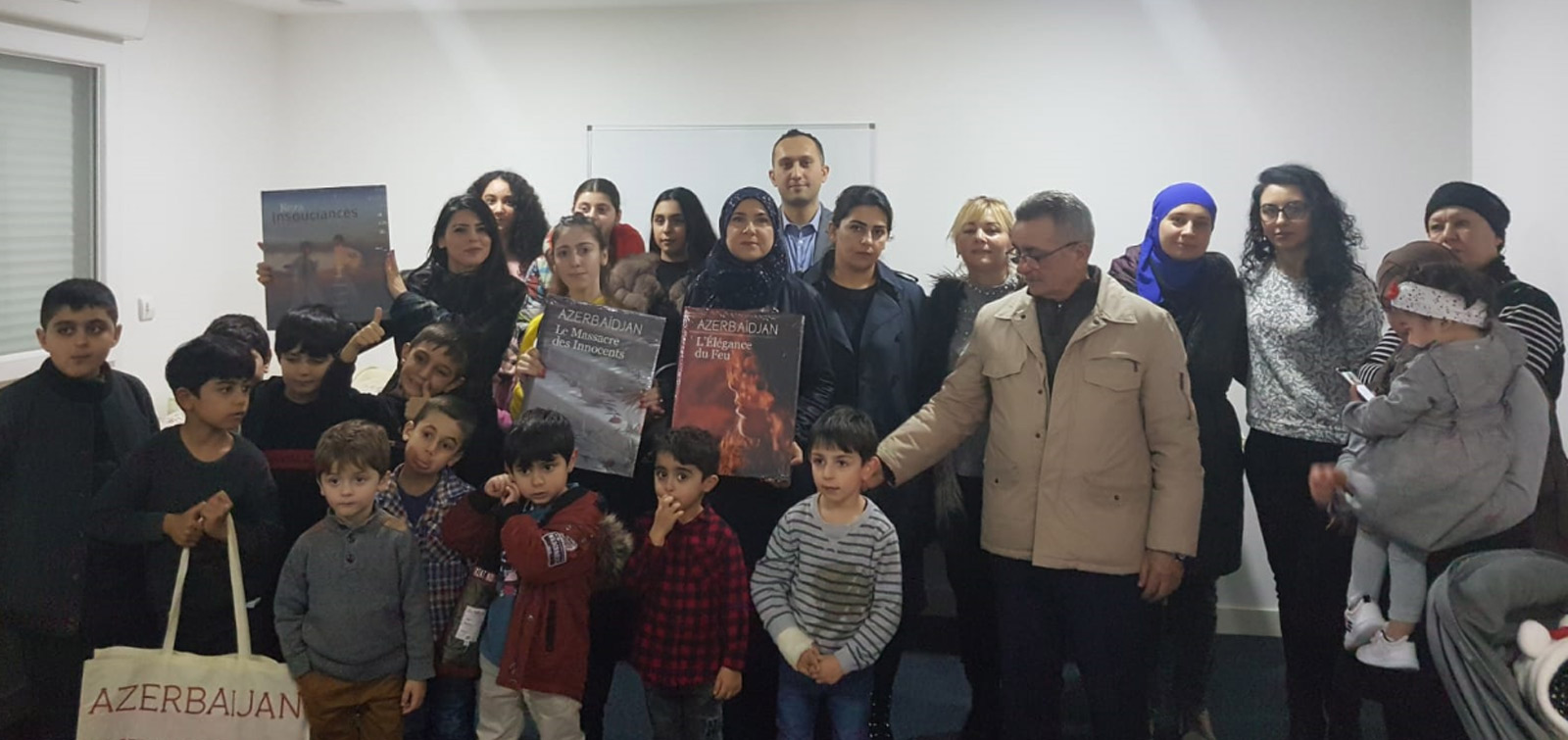 The report of the "Karabakh" school in Nantes was presented
Reporting meeting was held at the Azerbaijani school "Karabakh" in Nantes, France.
The event attended by school's teaching staff, pupils and parents began with the national anthem of Azerbaijan. Toghrul Zeynalov, coordinator of the Coordination Council of France Azerbaijanis, Chairman of the Azerbaijan-France Culture Association and project manager of the "Karabakh" Azerbaijani school, Leyla Hamidbeyli, director of the school, Sama Allahverdiyeva, teacher of Azerbaijani language and literature, Reyhan Gasimova, member of the school board delivered speech at the meeting. They spoke about the work done in a short period of time, the curriculum and the successes of the students, their upbringing in national spirit. It was noted that, interest for Azerbaijani school "Karabakh" is growing day by day as a result of the steps taken to strengthen the activities of the Azerbaijani diaspora, and this success seriously concerns our enemy.
Speaking at the event, the parents expressed their satisfaction with the school's activities. They noted that opening of French language courses at the school is very useful, which means eliminating one more problem on the way to integrate into French society.
Then a video clip on the activities of the school was presented, as well as books about Azerbaijan presented by our compatriot living in France - famous photographer Reza Degati, were presented to parents and students.
It should be noted that, "Karabakh" Azerbaijani school in Nantes was founded at the initiative and support of the President of the Heydar Aliyev Foundation, First Vice-President of the Republic of Azerbaijan Mehriban Aliyeva.