The delegation of the American Jewish Committee visited the State Committee
1 December, 2022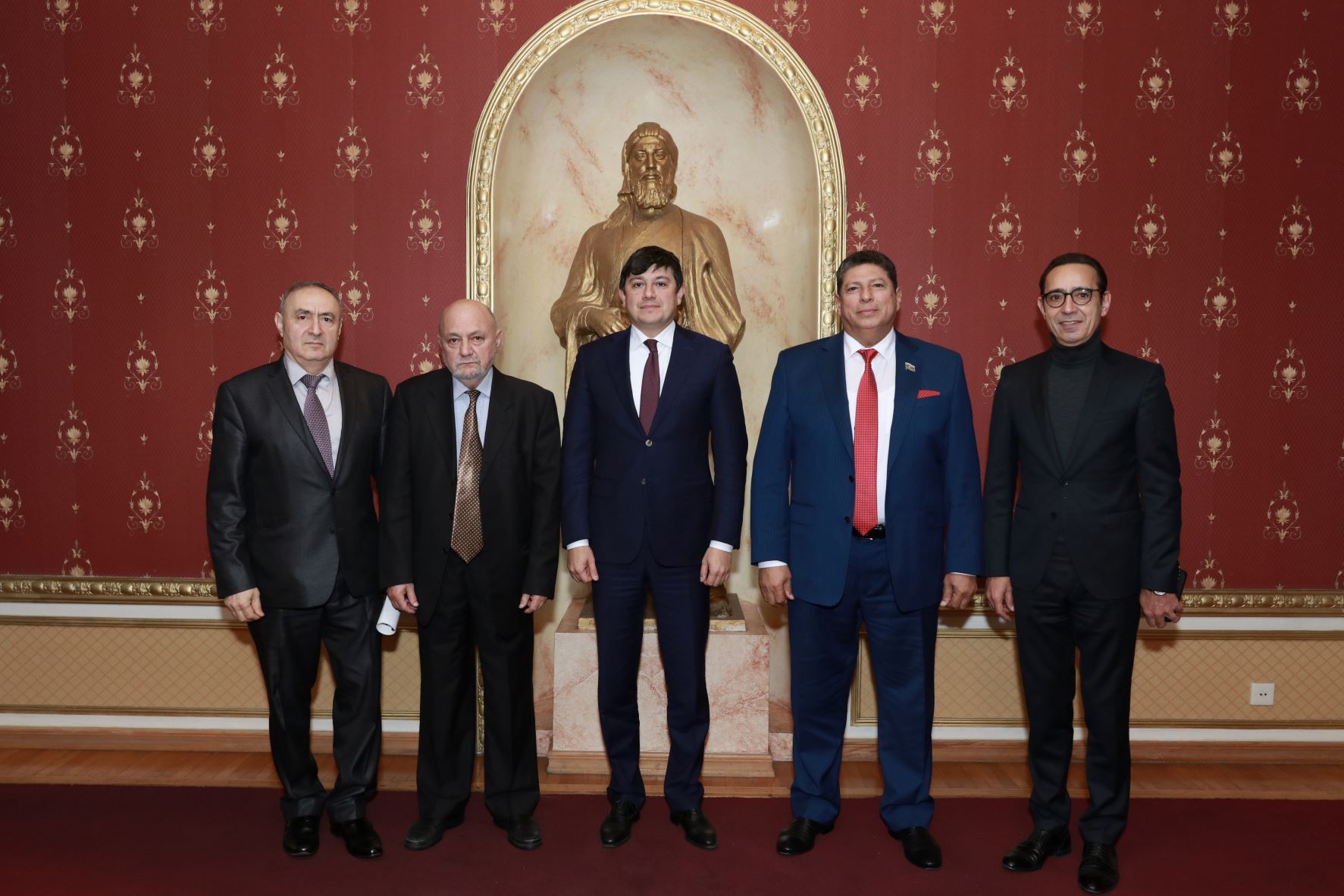 Fuad Muradov, the chairman of the State Committee on Work with Diaspora met with Samuel Kliger, the director of the American Jewish Committee (AJC) for Russia and Eurasia Affairs, Yakov Abramov, the head of the "Culture Center of Caucasian Jews", and Mikail Davidov, a businessman living in New York.
Welcoming the guests, the chairman of the Committee has told that Azerbaijan attaches importance to the friendly and cooperative relations with Israel, the activity of the Jewish community living in different countries of the world, including the United States. The chairman gave detailed information about the projects implemented by the State Committee on Work with Diaspora in this direction in accordance with the recommendation of the President Ilham Aliyev.
Expressing his satisfaction Samul Kliger has told that Ted Deutchun, a newly appointed executive director of AJC, met with gratitude and appreciation President Ilham Aliyev's decree dated November 26, 2022 on ensuring the activity of the Azerbaijani embassy in Israel (Tel Aviv).
Yakov Abramov, head of the "Caucasian Jewish Cultural Center", has told that Jews living in the United States are making serious efforts to convey the true voice of Azerbaijan to the world community. "We cannot stay out of issues related to Azerbaijan. Because we always feel ourselves as Azerbaijanis," added our compatriot.
It was noted that in the 1990s, when there was very limited information about Azerbaijan in the United States, Mikail Davidov, a young Jew from Azerbaijan, organized a protest in front of the UN headquarters in accordance with the January 20 tragedy in Baku.
Then, the "ecological project" initiative by the of the "Culture Center of Caucasian Jews,  was debated at the meeting.
Anatoli Rafailov, a member of the Milli Majlis, head of the Azerbaijan-Israel inter-parliamentary friendship group, also expressed his satisfaction about the project, which would be a contribution to the restoration and construction works carried out in the liberated lands.
Then there was an exchange of views on the joint activity of the Azerbaijani diaspora and AJC and their future cooperation prospects.
The chairman of the committee invited the new president and executive director of AJC to Azerbaijan.