Swiss Azerbaijanis call on international community for justice
30 January, 2023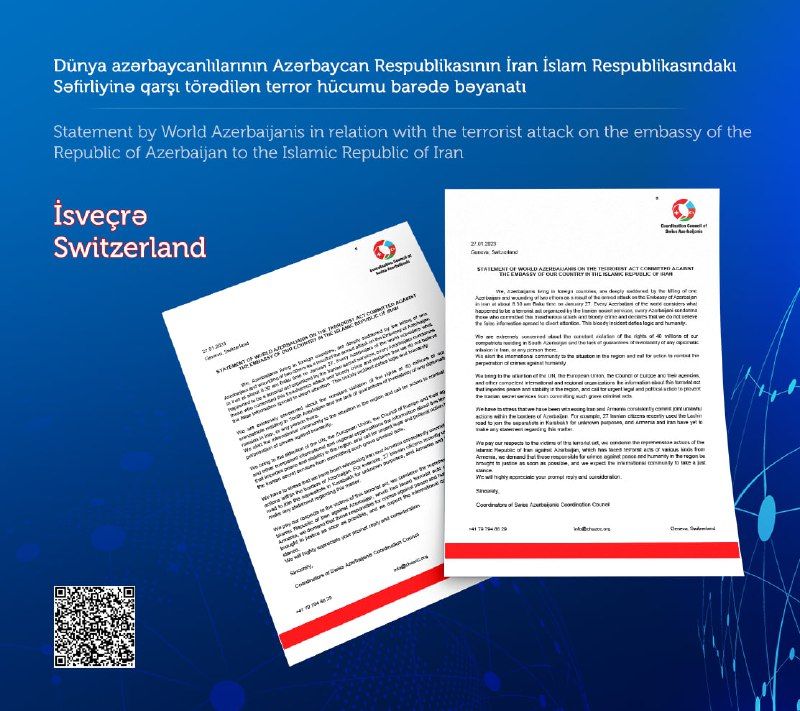 The armed attack on the Azerbaijani embassy in Iran has angered Azerbaijanis living in Switzerland.
The Coordinating Council of Swiss Azerbaijanis and the Association of Friendship, Culture and Solidarity of Swiss Azerbaijanis condemned the terror attack, as a result of which Orkhan Asgarov, head of the security service of the embassy, was killed and two employees of the diplomatic mission were injured.
The Azerbaijanis of Switzerland, expressing their deep concern about the absence of any guarantees for diplomatic and human immunity in Iran, noted the importance of taking urgent measures to prevent such grave crimes by the special services of this country.