Azerbaijani students prevented Armenian ambassador participating at the conference
31 January, 2023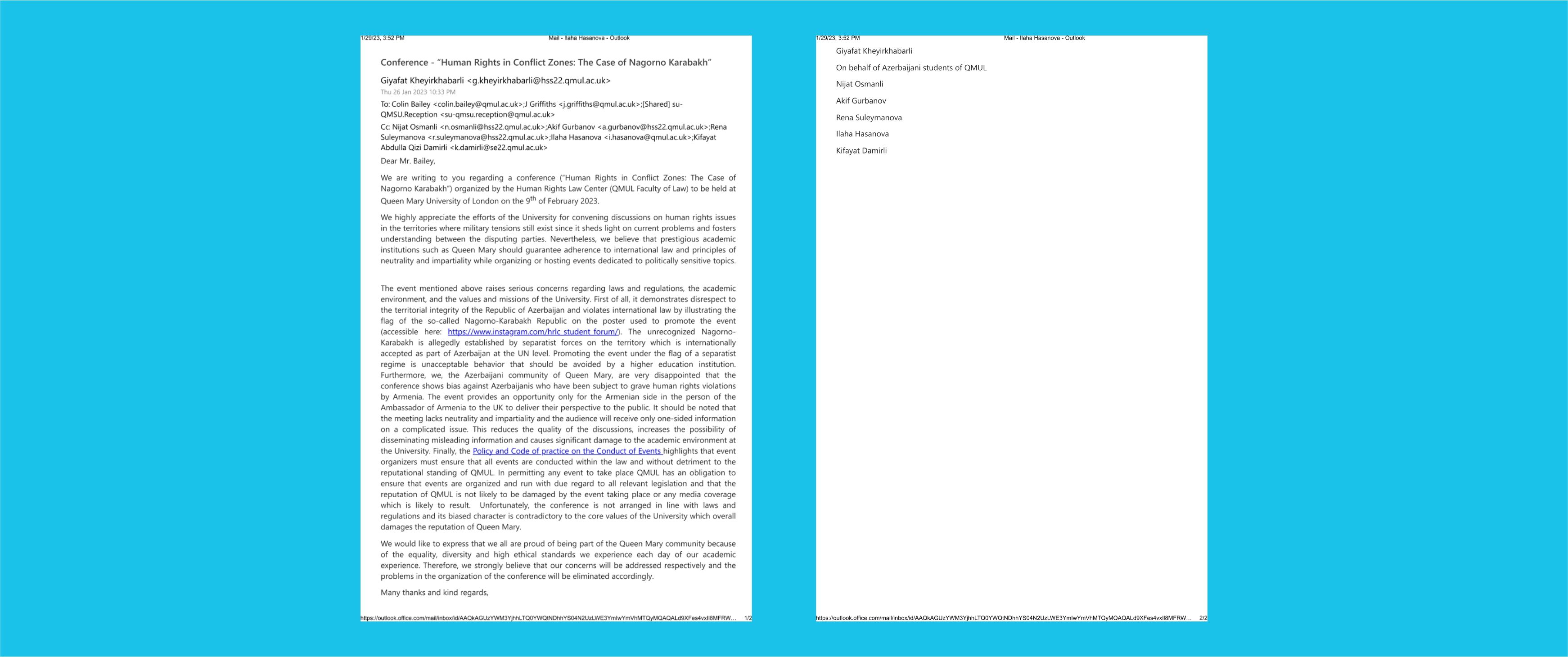 The participation of the Armenian ambassador to the United Kingdom at the conference on "Human rights in conflict zones: the case of Nagorno-Karabakh" at the Human Rights Center of Queen Mary University of London (QMUL) was cancelled thanks to Azerbaijani students.
Farida Panahova, chairwoman of British Azerbaijanis Society, a member organization of the Coordination Council of British Azerbaijanis, has told that the Armenian students tried to organize the ambassador's meeting under the "flag" of Armenian separatists in the Karabakh region of Azerbaijan.
The chairwoman of the British Azerbaijani Association congratulated the students on this occasion and thanked them.